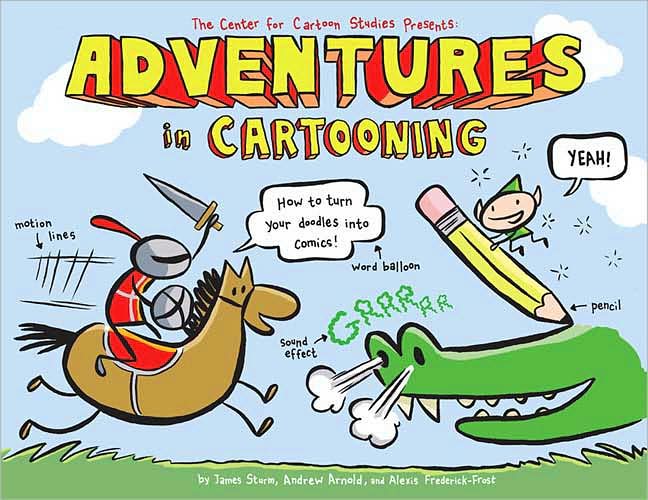 Adventures in Cartooning
by James Sturm, Andrew Arnold, and Alexis Frederick-Frost
published March 2009 by First Second
I only have three words for this book: I LOVE IT! Okay, maybe I have a little more to say than that, but you get the main idea.
This is the story of a lost princess, a knight, a horse, and an elf who try to rescue the princess, and a dragon they meet along the way. The knight is sure that the dragon has kidnapped the princess, so he goes in search of it on a fantastic adventure!
Throughout the story, the magic elf teaches the reader all about comics and how to read them, so this was a perfect lesson for my third grade students. We read the book together using our document camera and discussed the different features that the elf would point out (motion lines, panels, word balloons, etc.).
Lucky for us, this book is on the
Bluestem List
for next year, so it will get a LOT of circulation at our library. And I can't wait! This is a book that I think EVERYONE will enjoy! :)